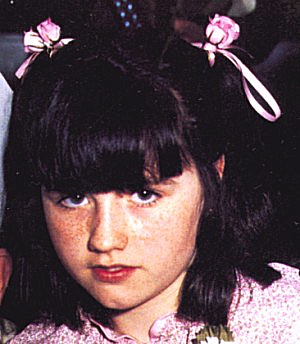 Child: Dolores as a child with her natural brunette hair, it is shoulder length and as long as Dolores has ever had it.
Everybody else is doing it, so why can't we?: Dolores hairstyle back around the early 90s when their first album was released was very similar to when she was a child. It was dark and just a bit shorter to when she was a little girl.
Dolores back in the early 90s also during the time of everybody else, said that she shaved her hair off because she used to stand sideways on stage and hide behind her hair because she was afraid of people looking at her. This way by shaving off her hair, she could not hide anymore.
There's no need to argue: There's no need to argue that her hair looks fantastic! This is Dolores's hair in 1994 and sort of the trademark of the Cranberries's second album. Dolores went blonde and this is probably her most popular hair style.
Blonde departed: Dolores in 1996 sort of waltzing back! She goes back to very, very, very short dark hair.