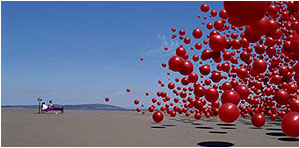 LATEST CRANBERRIES RELEASE:
Stars: Greatest Hits





The Cranberries
The Cranberries are a wonderful Irish group. They're lead singer is the bold Dolores O'Riordan. They have the Hogan brothers with bass, and lead guitar, and Fergal who does a smashing job playing the drums. They're first album was 'Everybody Else is doing it so why can't we' and after much rejection with the British press they came over to America and where a huge success. Since then they've had never ending fame, and have a new album 'Wake up and smell the Coffee' coming out October 23 in the states.





The Cranberries are:
Dolores O'Riordan: Vocals, Electric & Acoustic Guitars & keyboards

Noel Hogan: Electric & Acoustic Guitars

Mike Hogan- Bass Guitar

Fergal Lawler- Drums & Percussion
We have been nominated for the 2003 CRAN AWARDS for best site in America, please go show your support and vote for us here.